Jun. 21, 2023
Each year the National Immigration Project honors one of its members doing outstanding work for immigrant rights. This year, we are thrilled to honor Sui Chung as the recipient of the 2023 Elisabeth S. "Lisa" Brodyaga Award. Sui's deep crim-imm expertise, prolonged/indefinite detention case work, pro bono service, mentorship, and more, are a shining example within our movement and reflect the spirit of Lisa Brodyaga, for whom this award is named.
Image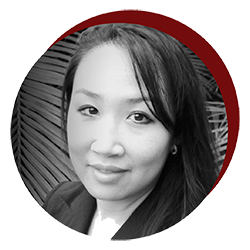 Sui Chung (she/her) is a relentless champion of immigrants. She has organized large service projects, engaging members of the Bar to serve immigrant communities, including pro bono initiatives for mentally incompetent respondents, victims of crime, unaccompanied minors from the border, and detained persons in ICE custody. Her efforts have reached countless indigent respondents and she continues to impact immigration practice for thousands of advocates by demanding government engagement and accountability. She balances her private practice with a high volume of pro bono service, keeping a watchful eye for cases that raise impactful issues of regional and national importance, while still dedicating significant time to public service and organizational leadership. Sui holds a JD from Georgetown University Law Center, and a BA and Bachelor of Music from Oberlin College. 
Thanks to all who joined us to honor this extraordinary member of our community during the 2023 AILA Conference on Immigration Law!