Image

Thank you for celebrating with us! 
When: November 15, 2023 @ 6pm ET 
Where: Creative Alliance | 3134 Eastern Ave, Baltimore, MD 21224 
Each year the National Immigration Project proudly presents its Impact Awards to members of our community for their outstanding contributions in the courts, arts and media, and advocacy. Thank you to all who joined us on November 15th  for a celebration with friends and colleagues to honor our amazing 2023 Impact Award honorees. 
Image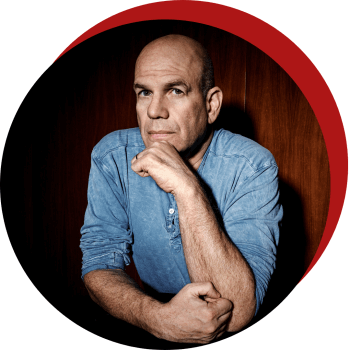 David Simon - Impact in the Arts & Media Award
David Simon is a Baltimore-based journalist, author, and television producer. He created and produced the celebrated HBO series The Wire, which depicts an American city's political and socioeconomic fissures.
A former reporter for the Baltimore Sun, Simon is the author of two books of narrative non-fiction. His first book, Homicide, was the basis for the NBC drama of that name, and his second, The Corner, became an Emmy-winning HBO miniseries.
Subsequent television credits include Generation Kill, Treme, Show Me A Hero, The Deuce, and The Plot Against America. His most recent project, We Own This City, is a six-hour, limited series chronicling the rise and fall of the Baltimore Police Department's Gun Trace Task Force. It examines the corruption and moral collapse that befell an American city in which the policies of drug prohibition and mass arrest were championed at the expense of actual police work.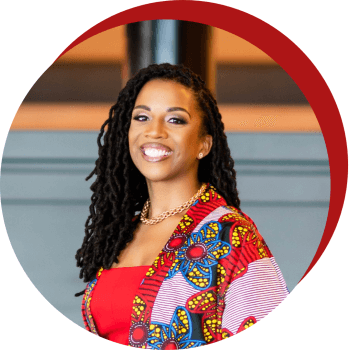 Danielle Torain - Impact in the Movement Award
A proud Baltimore native, Danielle Torain is a skilled executive, strategist, bridge-builder, and institution-builder with more than 15 years of experience in leading complex community change, public and nonprofit infrastructure development, and community investment initiatives. Her areas of passion include: deepening public and private investment in communities and leaders of color; building inclusive local economies; championing philanthropic innovation; and leading with an explicit racial justice and intersectional equity lens. 
Torain most recently served as the executive director of Open Society Institute-Baltimore, where she led a range of innovative models focused on tackling racial disparities in funding among leaders of local grassroots movements, and public-private initiatives focused on curbing the disproportionate impacts of the COVID-19 pandemic on communities of color. Torain additionally served as director of Leadership & Innovation - Open Society-U.S., a national division focused on strengthening investment in leaders of movements for racial justice across the country. As a part of a global restructuring, Torain led a $20 million fundraising campaign and change management effort to facilitate a responsible sunset of the 25 year-old OSI-Baltimore institution. 
Torain now leads a strategy and management consulting practice where she focuses on delivering organizational development, change management, facilitative, and executive management support to philanthropic, public, private and grassroots leaders committed to the pursuit of racial and economic justice. 
Torain's prior work experience includes: leading the community participatory planning and institutional formation efforts of the Baltimore Children & Youth Fund, a 12M non-lapsing fund devoted to supporting children- and youth-serving grassroots institutions; Senior Associate at the Annie E. Casey Foundation, where she led place-based strategies in workforce development and economic inclusion, resident leadership, and community capacity building; Senior Director of Strategy and Development at the Center for Urban Families; and, Criminal Justice Associate at the Baltimore Mayor's Office of Criminal Justice. In the wake of Baltimore's 2015 Uprising following the death of Freddie Gray, Torain launched several initiatives aimed at connecting local activists and organizers with the philanthropic resources needed to carry out their work.
A graduate of the University of Richmond and the University of Maryland Francis King Carey School of Law, Torain has been the recipient of a number of public honors, including Maryland Daily Record's Top 100 Women; CLLCTIVLY's Change Maker; Baltimore Business Journal's Leading Women, Maritime Magic Rising Star of Baltimore, and the Red Cross of Central Maryland's Spirited Woman Rising of Maryland. Danielle is a 2012 graduate of theLEADERship, a program of the Greater Baltimore Committee. She continues to serve on a number of boards throughout Baltimore and maintains an enduring commitment to supporting grassroots leaders throughout the city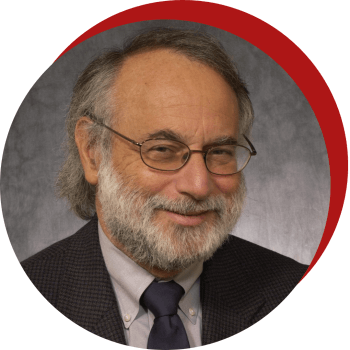 Marc Van Der Hout - Lifetime Impact Award
Marc Van Der Hout is the founder of Van Der Hout LLP, a firm recognized nationally for its litigation and advocacy on cutting-edge issues.  Marc has been recognized by bar associations throughout the country for his innovative and resourceful representation of immigrants. He has twice received the Carol Weiss King Award of the National Immigration Project for outstanding immigration litigation and twice the American Immigration Lawyers Association premier award for outstanding litigation in the field of immigration law. Among his many other awards, Mr. Van Der Hout was selected by the San Francisco Chronicle in 2003 as one of San Francisco's top 25 attorneys; was named by the Los Angeles Daily Journal as one of California's Top 100 Lawyers in 2007; received a 2008 Attorney of the Year Clay award from California Lawyer Magazine for outstanding achievement in his field and that same year was named one of the top 100 lawyers in Northern California by Super Lawyers Magazine; received  the San Francisco Lawyers' Committee Robert G. Sproul Award for Outstanding Pro Bono Services in the Legal Field in 2009 and has been named by Woodward/White's Best Lawyers in America every year since 1993.

Marc was national president of the National Lawyers Guild in 1985-86 and is a past board chair of the National Immigration Project. He served on its governing board for almost 40 years. One of Marc's most notable achievements remains the lead role he played in the ABC v. Thornburgh litigation, which benefited over 500,000 Central American asylum seekers and spurred the creation and passage into law of both Temporary Protected Status and the Nicaraguan Adjustment and Central American Relief Act (NACARA).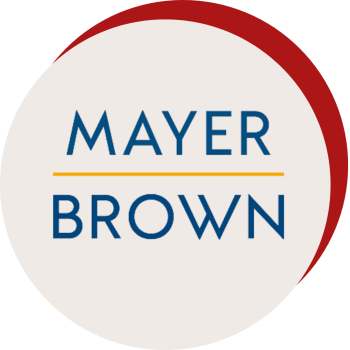 Mayer Brown - Impact in the Courts Award
Mayer Brown played an instrumental role as co-counsel in Saget v. Trump, a case challenging the Trump administration's illegal termination of Temporary Protected Status (TPS) for Haitian nationals. 
Following the Trump administration's decision to terminate TPS for Haiti, Mayer Brown joined NIPNLG and Kurzban Kurzban Tetzeli & Pratt in filing a lawsuit challenging the  termination on behalf of the Family Action Network Movement, Inc., ten Haitian TPS beneficiaries, and the weekly newspaper Haïti Liberté. The lawsuit resulted in a nationwide injunction in April 2019 that halted the Trump administration's revocation of TPS for the nearly 60,000 Haitians living in the United States.The case was settled in May 2022 on favorable terms that benefited the plaintiffs and the Haitian community.
Mayer Brown is a leader in developing innovative approaches to pro bono work. They were the first major law firm to develop and implement a pro bono strategic plan, and they strive to pioneer projects that will have a substantial impact, both locally and globally. Mayer Brown believes that pro bono work is a critical component of the legal profession and an important factor in establishing true excellence as a law firm. Their pro bono work is guided by a sense of responsibility to assist the disadvantaged, to help build a more inclusive society, and to help provide equal access to justice. Their pro bono practice includes both immigration and criminal defense work.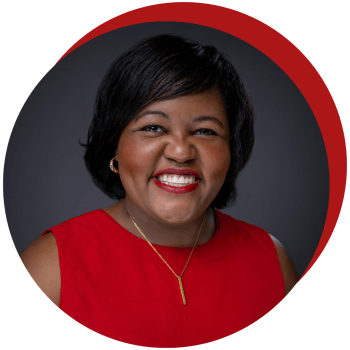 Alicia Wilson - Master of Ceremonies
Alicia Wilson, Esq. is the Managing Director and Global Head of Philanthropy for the North America Region for JPMorgan Chase.  At JPMorgan, Alicia oversees the local philanthropic strategies across 40+ markets in North America, collaborating intentionally with senior leaders across the firm's corporate responsibility and business units to drive meaningful impact across JPMorgan's business footprint in the U.S. and Canada. This includes helping to steward the $2 billion philanthropic commitment as part of the firm's broader Racial Equity Commitment.
Prior to joining JPMorgan, Alicia served as Vice President of Economic Development for Johns Hopkins University and Johns Hopkins Health System and Associate Professor in the Johns Hopkins Bloomberg School of Public Health, in Baltimore, Maryland. At Johns Hopkins, Alicia led a core cross-institutional team focused on developing and implementing Hopkins' institution-wide strategies and initiatives as an anchor institution in and around its campuses both within the United States and abroad.  Alicia spearheaded the elevation and expansion of Hopkins signature commitment to its communities through investments in real estate, economic and neighborhood development, healthcare, and education.  
Alicia is actively involved in civic and charitable organizations.  She currently serves on the boards of Johns Hopkins University, the University of Maryland School of Law Board of Visitors, the CollegeBound Foundation, Kennedy Krieger Institute, and the France-Merrick Foundation. She is also co-founder of the Black Philanthropy Circle at the Baltimore Community Foundation.  Alicia is also Chair of the CollegeBound Foundation and as such is the first CollegeBound Foundation alum, first woman, first African-American and youngest Board Chair in the thirty history of the organization.  Alicia also serves as Parliamentarian within the Harbor City Chapter of the Links, Incorporated and is a proud member of Delta Sigma Theta Sorority, Incorporated.   
For her accomplishments and public service, Alicia has received over fifty professional awards and honors.  Most recently, Alicia was recognized as Pro Bono Partner of the Year for 2022 by the Equal Justice Council and was selected as the 2022 Whitney M. Young Award recipient for her service to youth by the Boys Scouts of America, Baltimore Area Council. 
Her professional and civic leadership have propelled her to the forefront of local and national media attention.  Most recently, Alicia was recognized as one of the 15 Black Marylanders to Watch for 2023 by the Baltimore Sun. In mid-2022, Savoy Magazine recognized Alicia as one of the "Most Influential Black Executives in Corporate America". She was also named a 2022 "Women Who Wins" and Newsmaker of the Year for 2021 by the Afro-American Newspaper
Image

Image